Child arrangement and introduction Essex…
Child arrangement following a divorce or separation, it is a crucial principle of family law that a child's best interests are served by maintaining a good, close, and loving relationship with both sets of parents. Simply put, children of divorced parents have the right to spend time with both parents. It is critical that parents agree on and supports these arrangements for the sake of the children. This ultimate guide aims to help you understand the scope of a parenting plan, why they can be beneficial, how to work together effectively, and what other options and help are available if all else fails.
WHAT EXACTLY IS CHILD ARRANGEMENT?
They are the plans, schedules, and commitments made by parents to allow their children to spend time with both parents and, in many cases, extended family.
Consider a calendar year and all of the events that a typical family might experience. These should be accounted for in your child-rearing arrangements.
By agreeing on everything ahead of time, you will reduce the likelihood of undue stress and parental conflict.
WHAT ARE MY OPTIONS FOR DEALING WITH PARENTING ISSUES?
When it comes to making child arrangements, parents have several options to choose from:
• FAMILY MEDIATION Essex
Engage a family mediator who must remain neutral and will work with you both to agree on an ongoing parenting plan
You make all of the decisions, but with the assistance of a professional mediator
If you want the children to have a voice, Child Inclusive Mediation (CIM) can be beneficial to the process
PERSONAL FRIEND OR OTHER CONTACT
Do you and your partner have someone you both trust to act impartially? For example, a parent or religious leader.
They would collaborate with you but should not tell you what to do!
SOLICITOR Essex
You could ask your solicitor to collaborate with the other party's solicitor to reach an agreement.
COLLABORATIVE LAW
This is where you and your solicitors will be in the same room, and it will become a four-way negotiation.
ARBITRATION
You could appoint an arbitrator who is knowledgeable about child custody arrangements to make a legally binding decision.
COURT
You could file a child arrangements application in court and request that a judge makes the decisions.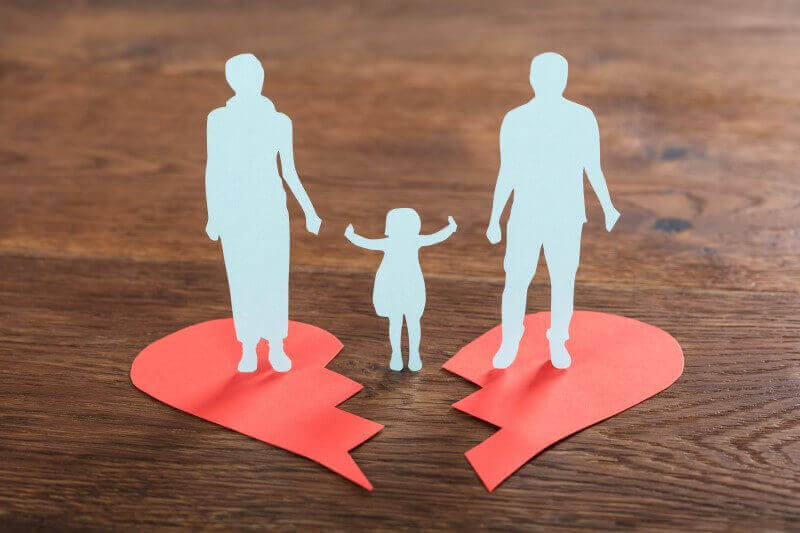 HOW DOES PARENTAL MEDIATION WORK?
Both attend a joint mediation or a shuttle mediation Essex appointment after you have both had an initial meeting with the mediator (called a MIAM). You are in the same room for a joint mediation appointment about child arrangement; you are in different rooms for a shuttle meeting. You can also mediate online from any location on the planet. You can even request shuttle mediation online if you are not on the same screen as the other party.
Couples and the mediator will agree on the format of this meeting. Typically, parents adhere to one of two formats:
1. Make a list of the topics you want to cover.
2. To adhere to a structured parenting plan about child arrangement. The mediator will walk you through our standard parenting plans, which can be supplemented as necessary.
The goal of mediation is to discuss your options about child arrangement and agree on what should be included in the parenting plan.
The child arrangement plan is adaptable to cover anything you want as a parent.
About the child arrangement plan must work for both parents; otherwise, both parents have little incentive to agree to or faithfully implement the plan.
A structured parenting plan Essex will begin with you outlining your goals and aspirations before delving into the specifics.
Consider a calendar year and all of the events in which your children are involved. That is, in general, what you should include in your parenting plan.
Everything from where your children will sleep each night of the week to how you will organise parent-teacher conferences at school. From what you want to happen on children's birthdays to how you communicate about children. From health concerns to vacation plans and international travel, we've got you covered.
About the last point, are you aware that anyone with parental responsibility must be asked for permission before a child can be taken out of the country?
No, it is not legally enforceable. However, if you want to apply to the court for a legally binding order, you must first meet with an accredited family mediator (called a MIAM). A consent order can make any parenting plan reached through mediation legally binding. The mediate UK charges a flat fee for these solicitor-drafted orders.
Yes. This can be accomplished in two ways:
1. Directly petitioning the court for a child custody order
2. Attending mediation and then applying to the court for a consent order – essentially, this is a child arrangements order with the consent of both parents.
CAN MY CHILDREN PARTICIPATE IN THE PROCESS?
Yes, but it will depend on various scenarios and circumstances.
1. ORDER OF CHILD ARRANGEMENT
1. If you apply directly to the court, they will almost certainly appoint CAFCASS (see https://www.cafcass.gov.uk/).
2. Depending on the situation and the children's ages, the Cafcass Officer (a trained Social Worker) may speak directly to the children to obtain their perspectives and input.
2. IN THE MIDDLE
1. You can use Child Inclusive Mediation protocols (CIM).
CHILD INCLUSIVE MEDIATION: HOW DOES IT WORK?
You will be asked if you want to use CIM in a structured parenting plan. In broad strokes:
1. It is suggested that children over the age of ten be informed that they have the right to have their wishes and feelings heard during this process.
2. Both parents must concur
3. A CIM-qualified mediator will write to the children and invite them to mediation.
4. It is entirely voluntary for the children; they are not required to participate.
5. It is private for the children; they agree on what information is given to their parents.
6. Parents use feedback to incorporate their children's wishes and feelings into their parenting plans and structures.
7. At no point will a child be asked to make a choice or a decision – choices and decisions by their child's wishes.