ONLINE MEDIATION
Online mediation I believe it is fair to say, has become more popular that the Family Mediation Council Essex has not embraced internet mediation and believes that face-to-face family mediation is the best way to resolve parenting and financial conflicts during a divorce or separation.
When you're in the same room as someone, you can get a stronger sense of the chemistry and vibe that's going on. You can, however, engage in more tit-for-tat fights and overtalking each other.
Since 2015, the UK Family Mediation Service Essex has begun offering online mediation consultations, and we have discovered a formula that works effectively – 90% of our clients go on to reach an agreement through collaborative mediation. It contributes to our ranking as the best family mediation service in the UK.
WHAT IS THE PROCESS OF ONLINE MEDIATION?
First, we schedule a session with only you and your experienced mediator. This gives you the opportunity to describe your circumstances, what you want to happen, and address any worries you may have. These preliminary meetings can take place over Facetime, Skype,  WhatsApp or Zoom Video.
When they're not already involved in the process, you can formally invite them to family mediation in their first session.
Remember that in most circumstances, a mediation information and assessment meeting, commonly known as an MIAM, is the minimum legal need before you can file an application in court.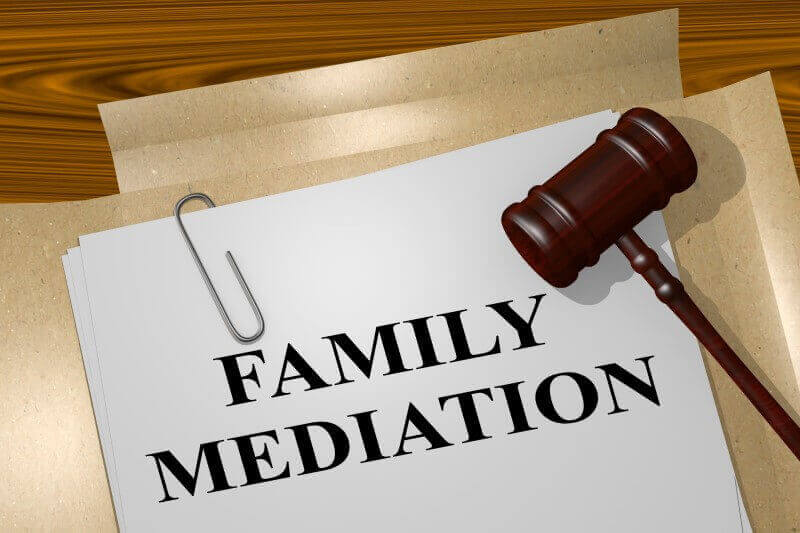 COLLABORATIVE MEDIATION
These meetings are held through Zoom. You will receive an invitation and will simply need to click a link to attend the meeting. We make certain that most of our locations are secure, and the mediator would be educated on how to handle the zoom conference. Screens may be shared, and financial information may be exchanged, all inside the same conference – you can even have a break-out area if necessary.
Make sure you have a peaceful room to yourself and place a 'do not disturb' sign on that room as well as the front door.
If you're still living together, make sure you're in different rooms for the meeting. It does not function if you are in the same room.
Ensure that any children are well-cared for and that they understand not to bother you during the meeting.
Have any financial information you need to communicate saved on your computer or emailable.
Remember that Zoom can be accessed via a laptop, tablet, or mobile phone.
Consider your background and what has come before you.
DOES IT ACTUALLY WORK?
The quick answer is yes!
Because just one party can speak at a time, mediation discussions tend to move more quickly. Your family mediator Essex will run the meeting, ensuring that everything is discussed and even muting one party if necessary.
Meetings may be arranged up faster than face-to-face sessions, most individuals require fewer meetings, and anything agreed upon can be legally binding through one of our fixed cost packages.
WHERE DO WE GO IF WE CAN'T AGREE?
You can still apply to court, and we can sign and release the court form for your case after your initial meeting with the authorised mediator.
The courts are still open and are already performing remote hearings, so if you go to court for a legally binding order, you will almost certainly have to rely on Skype. So why not try mediation first? It could save you a lot of time, stress, and money.